Can you spot the difference between these website designs?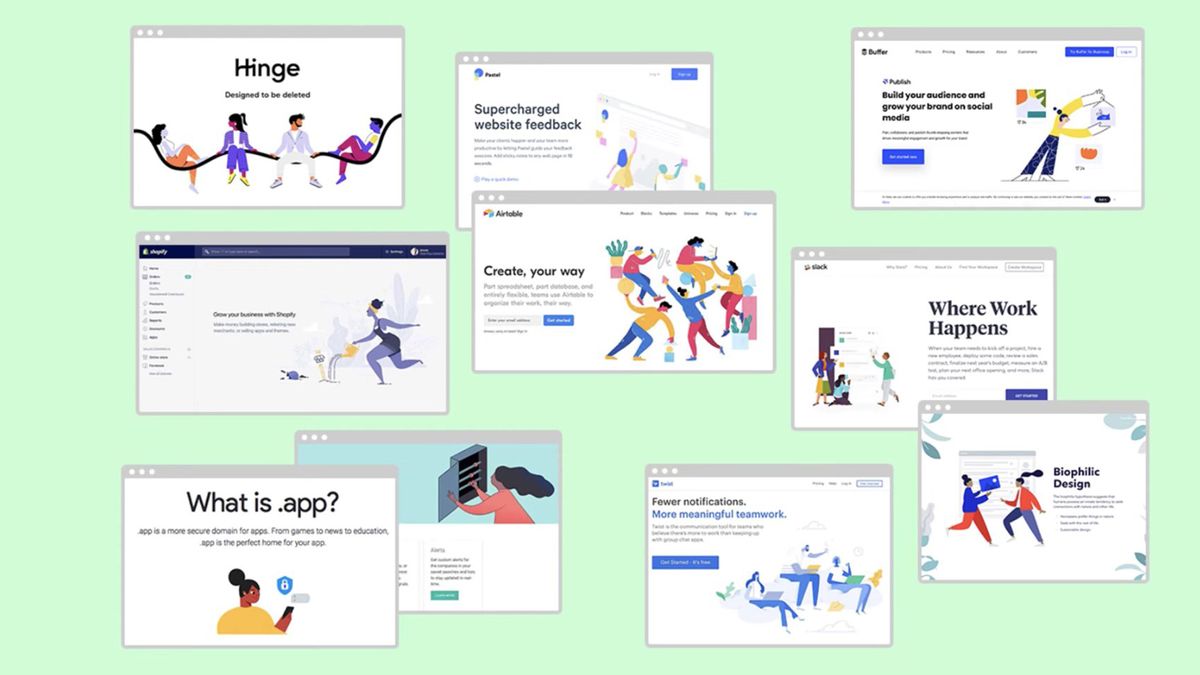 White background: check. Headlines: tick. Flat, colorful cartoon characters with unusual proportions: check. That's right, we describe every website homepage you've visited in the past two years. We're exaggerating, of course – but as a viral Twitter thread revealed, it's definitely a very (very) popular web design trend right now.
From Slack to Hinge, countless digital brands have embraced the aesthetic, and now that it's been brought to our attention, we just can't help but see it. But it looks like users are finally starting to tire of the design trope. Want to create something a little more original? Check out our best website builders.
The style is an offshoot of the flat design that is especially prevalent on technical services landing pages. And it seems Twitter users have a few theories as to why, with some believing it's a simple case of designers following the crowd, and others suspecting the style is easy (and cheap) to pull off. imitate using stock footage. One thing is for sure, we have all seen a web page that looks like this.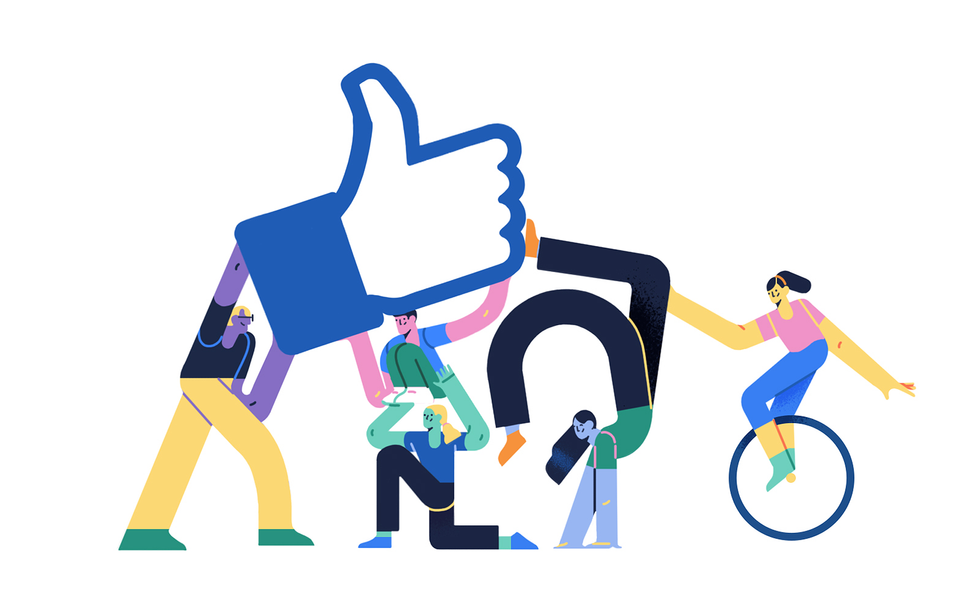 But many of the answers point to a recent YouTube video (below) from Solar Sands, which explains how the bright, vector style came to be. According to this, Facebook could be to blame (of course!).
The art style, named Alegria, was reportedly created for the social media giant's illustration ecosystem by creative agency Buck in 2017. "There are a lot of imitators," the agency says, no doubt making reference to the litany of noodle-member characters that inhabit the internet now. "But there is only one Alegria."
Indeed, there's nothing particularly wrong with Alegria as an aesthetic – it's a pretty appealing design style, and there's a pleasingly inclusive element to the characters. "Characters are abstract—oversized limbs and non-representative skin colors help them instantly achieve a universal feel," Buck explains on his website.
But the look has certainly become rather ubiquitous, and the internet clearly has little patience for design styles that it deems have outlived their welcome. The flat design as a whole has been criticized recently, and even the individual shapes are unsafe – the poor circle is apparently overused at the moment. That said, with examples like Burger King's sizzling new rebrand emerging this very year, flat design hasn't quite fallen, well, flat yet.
Read more: