ODYS and Niche Website Builders Announce Aged Exclusive

New York, NY, Nov. 16, 2021 (GLOBE NEWSWIRE) — Odys Global and Niche Website Builders have announced their exclusive aged domain partnership that enables clients to build competitive websites and take their business to the next level.
Odys Global, the premium marketplace for premium domains and websites, has made a name for itself with the quality of its solutions that work wonders for corporate clients. Its domains with traffic have been featured on some of the most trusted websites in the world. They save customers the time, hassle, and of course the cost of starting a new domain name and SEO, which can be a long and tedious process.
Odys and niche website builders
Odys SEO domains have several amazing advantages, including their age. Not only do they have a preset authority, but they also find referrals on some of the most authoritative websites on the web. It gives businesses a cutting edge advantage in the competitive online market as it provides them with increased visibility. And now those benefits are set to expand for online businesses through the exclusive partnership with Niche Website Builders.
Niche Website Builders is a market leader in content and link building in its own right. With this new partnership, its renowned services will be integrated into the Odys Global domain marketplace. "Build with Odys", powered by the Niche Website Builders service, is a fresh start that will leverage the exceptional benefits of both services to ensure that customers can make their online marketplace presence felt in style.
Mark Mars, co-founder of Niche Website Builders, was delighted with the development and said, "It's fantastic to be able to announce this partnership with Odys, a perfect match for anyone looking to invest in a website on an aging domain. We look forward to working with Odys to provide customers with state-of-the-art websites built on legacy domains.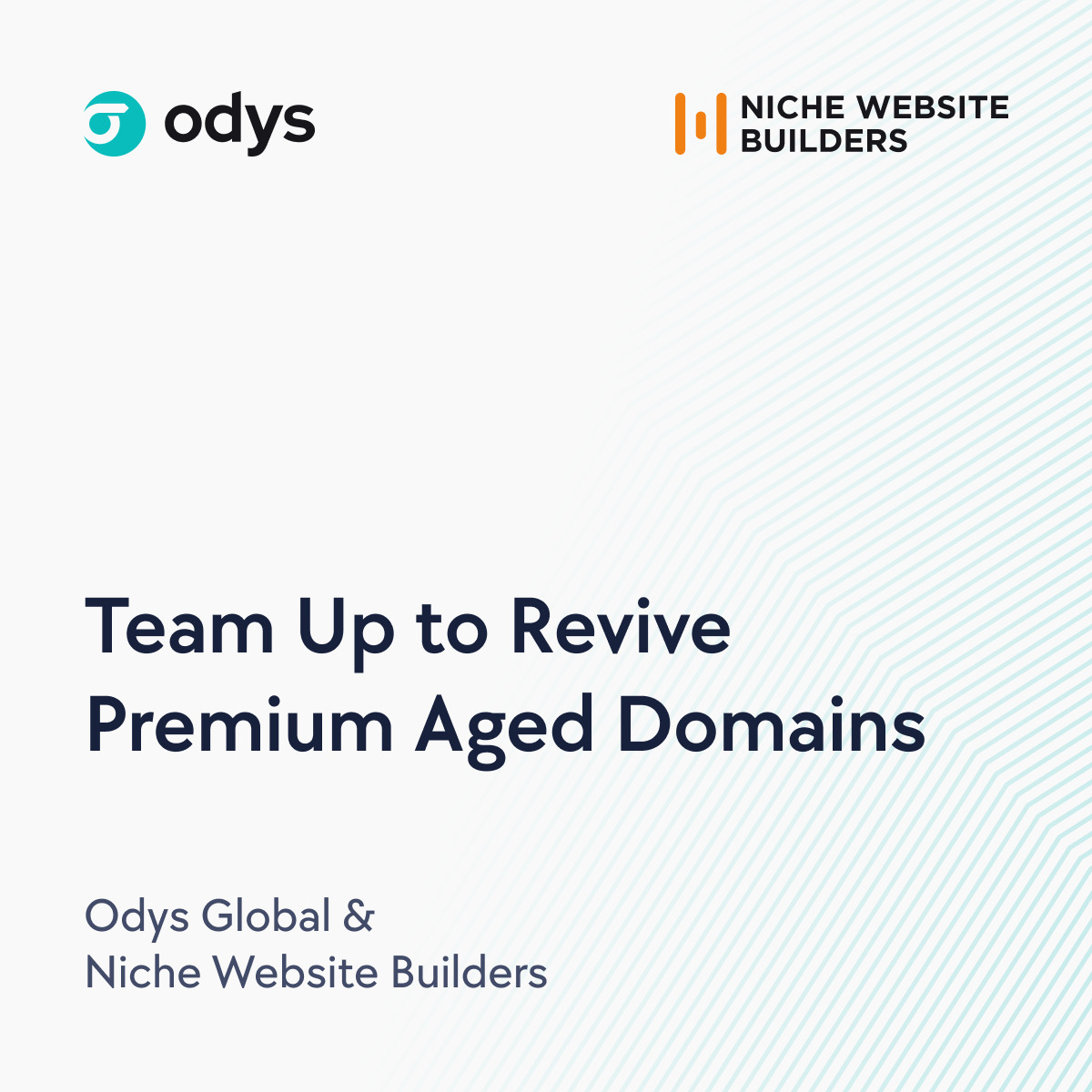 Odys and niche website builders
The development is not only exciting but also timely for Niche Website Builders, which is approaching its second anniversary. The company has already made leaps and bounds in the industry in a short time and the new partnership will further solidify its position as a force to be reckoned with. On the other hand, it offers Odys, a company committed to providing its customers with innovative solutions, the opportunity to offer another powerful service to online businesses.
Elena Grigoras, CEO and Managing Partner of Odys Global, spoke about the unique advantage of this partnership. "When traffic is everything, we don't want our clients to waste time building their sites on their own. By bundling a premium aging domain purchase with SEO optimization capabilities, we seek to empower all of our customers to move up a gear faster and have everything they need in one place with confidence and superior customer service," she said.
This is the vision the company was built on, and it extends it for customers through the partnership that brings them huge benefits.
To learn more, visit https://Odys.global/
About Odys Global
Odys Global offers premium aging domains for online businesses. Customers can invest in old sites that are increasing in value and performing very well for SEO. There are thousands of legacy domains to suit various industries, budgets, and specific business requirements.
About Niche Website Builders
Niche Website Builders is a renowned content publisher marketing agency that has become the trusted one stop shop for a wide range of services ranging from content creation to link building that delivers outstanding results to clients.
###
Contact
France
Web: https://odys.global/
Niche website builders
Web: https://www.nichewebsite.builders/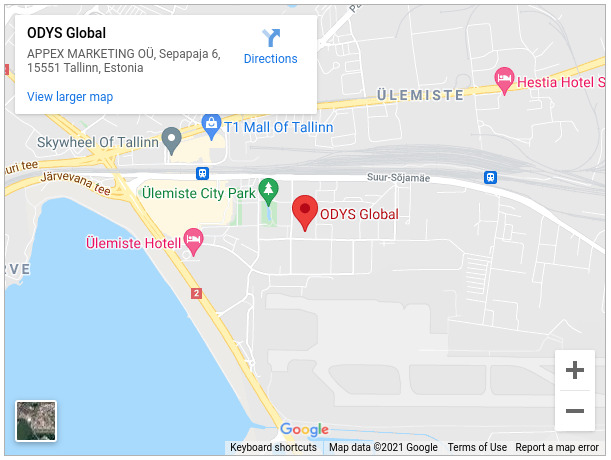 Media Contact: +18165103942