Top 5 Website Builders Today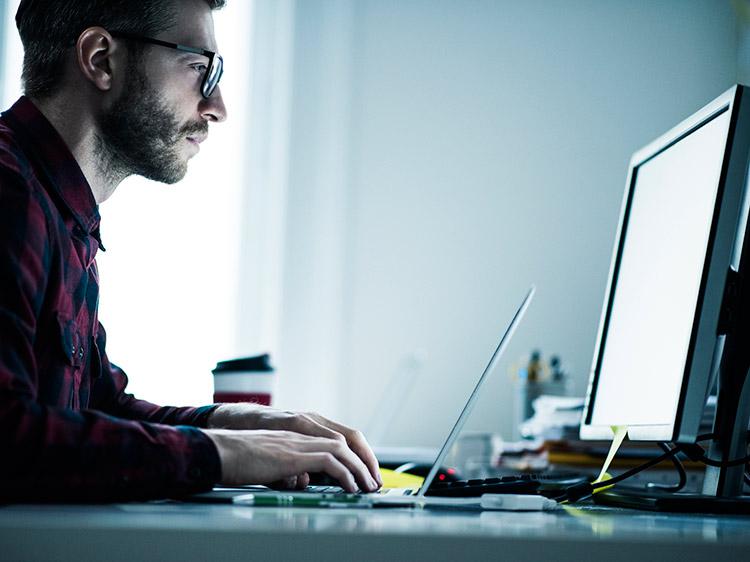 Website builders are perfect for small businesses or individuals who want to easily and quickly create a stunning modern website. Whether it's a shopping site or a blog, with a website builder, you don't need to know anything about coding to create a working website.
Most website builders these days have a drag-and-drop feature that allows you to easily move elements around and place them however you want. For business owners, there are plenty of website builders that also allow you to easily switch to e-commerce or business blogging.
Here are the five best website builders you can use to set up and launch your site today:
Weebly, a very popular website builder, powers over 40 million websites worldwide. It is one of the best site builders for several reasons.
It includes everything you need to start and grow your website, from expert getting started guides and planning tools to powerful e-commerce tools and integrated marketing tools ranging from Facebook ads to automated email campaigns. This basically means that the platform offers all the parts needed to build a successful website other than buying and managing different parts. Users find it very convenient.
Weebly prides itself on being secure. The developers of this website builder have put in place the necessary protection and protocols against hackers and spam. This means that if you have transactions made on your website or if you hold sensitive or personal customer information, you are in good hands!
It's also cheap to maintain. Weebly's Starter plan starts at $8 per month. It is significantly cheaper than other website builders in the market, which is the main reason why most people use this platform more than others.
The second website builder on our list is Strikingly. This free website builder has been featured in several well-known publications like The New York Times, Forbes, TechCrunch, Lifehacker, USA Today, and more!
Strikingly is best known as the go-to website builder if you want to build beautiful one-page websites without any coding knowledge. You may think one page isn't enough, but you'd be surprised at how much information you can actually include. This makes Strikingly perfect for professionals who want their own webpage and small business owners who want to create a beautiful DIY site.
Another really handy feature is that Strikingly is mobile-friendly! Visitors to your website can visit your website and see a sleek, professionally designed web page that still contains all the functions as if the user was still on a desktop computer.
For pricing, the Strikingly entry plan is free. You will have a subdomain under Strikingly, but you will still have enough tools to create an attractive website. The next plan is Pro, which lets you create a custom domain and offers additional features, all for $20 per month.
If you are just starting out, this would be the best plan for you. Strikingly also offers other plans at different prices billed monthly, annually, or a plan that lasts two (2) years.
This website builder tool is ideal if you want to create a blog. It has all the features you need and also comes at a pretty good price. Unlike its predecessor WordPress.org, you don't need any coding knowledge to build a website using WordPress.com.
However, most of this builder's features are geared more towards blogging, so if you're trying to create anything other than a blog, you might struggle. Although it has drag and drop functionality like most common website builders, WordPress.com works a bit differently in that you edit your content first and then design it.
There are a bunch of different prices for the plans you can subscribe to. These plans are actually very reasonably priced. Check them out below:
Wix is ​​another website builder that lets you drag and drop the elements you want to include on your website. Many users said that it is quite an inclusive software that offers a lot of features. It is safe to use, user-friendly, and convenient because you don't need any prior knowledge of coding or any of those technical things.
Everything is very easy to use. When you first sign up, you'll immediately receive emails from Wix with training that will walk you through the process of building, designing, and launching your website.
In the area of ​​design, there are many professionally designed templates to choose from to personalize your website. With the "artificial design intelligence" of Wix, it handles most of the tedious jobs that save your time.
Last but not least is GoDaddy. It allows you to create not only a website, but also an online store, as well as manage your store's social media and email marketing, all in one interface.
Many users who are new to web hosting or website building prefer GoDaddy because it is very easy to use. They have developed a streamlined interface for their users, one-click inbuilt app installs and 24/7 support so that users can rest assured that they will be backed up accordingly when they need help. if they find the interface too intimidating.
Let's take a look at GoDaddy's pricing next. These prices are exactly the reason why many users have been attracted to the platform. If you are a new user, discounted prices on real plans are offered to you for a limited time. You can choose a plan billed monthly or annually.
Conclusion
To sum up, when it comes to choosing a website builder, it really comes down to what you (the website owner) need or want for your site, as well as the strong features of the site builder. website. This way you can determine which constructor to use.
Also keep in mind that you can sign up for a 14-day trial with most of the top website builders. Some platforms also offer a 30-day money back guarantee if you are not satisfied with the service or features they offer, which is well worth it.
Ultimately, however, it still takes some practice to get used to which website builder you choose. But the best website builders will provide you with plenty of tutorials and guides to use, as well as reliable customer service from their site.
Now all you have to do is get started and create that stunning website that will wow visitors!